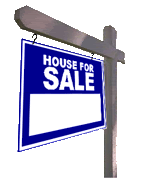 This weekend we are going to finish up my house so hopefully it will be ready to get listed next week!!! Yay!!! :) I'm so ready to get this process underway! Just a few things left to pack up - empty out the food in the kitchen and start sprucing the place up a bit. Hopefully touch up paint will suffice rather than having to paint all again.
Where do I move from here? An apt in John's complex! October is just around the corner too...Thus will end my ties with the lease company. If I end my agreement with ADT then too - then all business expenses should be wrapped up and it will finally go away. Talk about one big mountain overcome...then I can chip away at some other goals and maybe in the next year or two we can purchase a new home. October will be a big month!! Also my baby niece will be born!! I can't wait!! I've already planned a long weekend to drive to Pensacola to see! :)
Among all this craziness - I have wedding plans to make:
Cake, Limo, Invitations, Making Programs yadda yadda yadda.....I've kind of lost the wedding momentum...Come back, come back!!