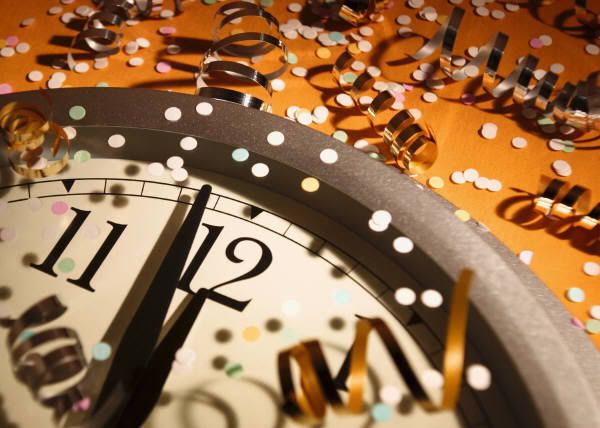 With this grand entrance into 2009, I figured I would update my 101 goals in 1001 days to see what progress has been made:
My 101 in 1001:
For Myself:
1) Read 2 classic books (0/2)
2) Get a massage (0/1)
3) Change my hair design (0/1 - will be changing soon after the wedding though)
4) Get nails again (0/1 - soon to come for all the wedding hoopla)
5) Get my rings cleaned once a month (4/4 - clean at home almost weekly - probably need to make a trip to Jared soon to have it professionaly cleaned)
6) go to dinner with friends 3 times a month (4/4)
7) Go to the dentist (0/0 - on the to do list for 2009!)
8) Get a new car (Success!! - we got a new Honda CR-V in November)
9) Laugh daily (Always! :))
10) Create pre and post wedding scrapbooks (0/2 - someday)
11) Go to a Dallas Cowboys game (0/0)
12) Go to a Bed and Breakfast (0/0)
13) Buy a new purse (0/0)
14) Buy elfa shelving and become organized (well - we havn't bought elfa shelving - but we are in the process of getting organized in the new apt!)
15) Buy 3 new bras (0/0)
16) Host a dinner party (0/0)
For my health:
17) Work out 4 times a week (working on it)
18) Go to Chiropractor (Not as often as I should - but I go regularly)
19) Visit the Dentist (Didn't I already mention this - it is on the to do list for 2009)
20) Put on Sun screen during the summer (Wasn't out in the sun really this summer)
21) Cook healthy meals (Check)
22) Keep house clean (After it gets organized and past the move in phase - it will be)
For our love:
23) Have a date night at least once a month (check)
24) Sit down for at least an hour each night (check)
25) Take a vacation once a year (Tahoe in March baby!)
26) Work out together (working on it)
27) Cook a meal together (Eh - usually it's me cooking)
28) Watch 2 movies; One for him, one for me. (we do this all the time)
29) Always kiss goodnight (check)
30) Take an "us" picture once a month (hmmm - we have not done this - maybe we'll start after the wedding)
For our home:
31) Purchase a king size bed - probably not a soon to be purchase
32) Clean the sink every day (Flylady) (not yet)
33) Light a fire during the winter (our fireplace is sooo tiny - we barely fit the candalbra in there)
34) Decorate for every holiday (we'll start after we are organized)
35) Purchase stainless steel appliances (when we get in a house)
36) Plant a garden (when we get in a house)
37) Hang our pictures on the wall (after we finish moving in)
38) Take our shoes off before walking on the carpet (we do this now)
39) Spring cleaning every year (still in the process of - I'm so anti clutter now it is amazing)
40) Hang fabric stylish curtains ( when new house is purchased)
For our wedding:
41) Complete wedding day projects (I am so behind - I need to start!!)
42) Pick a Bakery (check)
43) Pick a Limo company (we are driving away in our new car)
44) Update guest list (check)
45) Purchase honeymoon outfits (to do)
46) Purchase Guest book platter (check)
47) Get married (68 days!!)
For my family:
47) Dinner at least twice a month (check)
48) Call once a week (check)
49) Write letters/emails to cousins who live far away (need to do)
50) Make a personalized birthday card (need to do)
51) Play with the cats (missing my cats - they are waiting to transition to the new apt)
For my Finances:
52) Pay off debt (working on it!!)
53) Start Emergency Fund (when the last check comes in from the closing)
54) Have a garage sale (ugh - no thank you)
55) Set up funds for future kids (tbd)
56) Set up fun savings account (tbd)
For my Hobby:
57) Cook 1 new recipe once a week (working on it)
58) After married - learn to sew
59) Take 20 random photographs of funny street names - after married
60) Design 10 new necklace/earring sets - after married
61) Take a cooking class - after married
62) Explore Etsy as a business - after married
For my Soul
63) Spring cleaning - donate to battered women shelter or goodwill
64) Get involved in program at church - after married
65) Journal - daily or weekly - check
66) Do Devotional and Bible Study - need to be more diligent
67) Decorate - working on it
For my Brain:
67) Learn Italian - after married
68) Learn more about Adobe Photoshop -after married
69) Learn to budget - check
70) Write poetry - writers block
71) Buy an Interior design book, then pick out one design and create it - picked out the book
72) Go to bed before 11pm - do most nights
73) Work on keeping certifications current - need to update one
For my Future:
74) Revise will and beneficiary - after married
75) Reassess Life Insurance needs - after married
76) Vote at presidential election - check
77) Continue workouts (4x a week) until goal is reached - working on it
78) Change all light bulbs to energy efficient - working on it
79) Do Laundry so it doesn't pile up -check
79) Have a baby - after married
80) Go through all documents and only save those needed - working on it
For the Blog:
81) Blog about everything wedding related - a little slow - but note things as they come up
82) Take pictures of all my DIY projects. During and after completed - kinda slow on the draw on DIY stuff
83) Continue blogging after the wedding
84) Blog about everything on this list
85) Blog about decorating - check
For the Randomness:
86) Buy a new jacket every winter - check
87) Clean the shower once a week for a whole month - moved -
88) Buy a new piece of furniture every 6 months - after wedding
89) Buy new car - did in November
90) Keep house organized - working on it
91) Have a lazy weekend - what is that?
92) Visit the in-laws - need to do more
93) Take an aerobics class - working on it
94) Wash my car once a month - check
95) Get my oil changed on time - its getting about that time
96) Get rid of the clutter - working on it
97) Go to an Aggie football game - maybe next year
98) Go to a Tech football game - maybe next year
99) Wear jewelry more often - working on it
100) Host a party - after we are settled
101) Visit my sister and family - we got to see the baby!! :)
Begin Date: Wednesday September 10th, 2008
End Date: June 22, 2011
Follow me on this journey....It's going to be quite a ride!!!